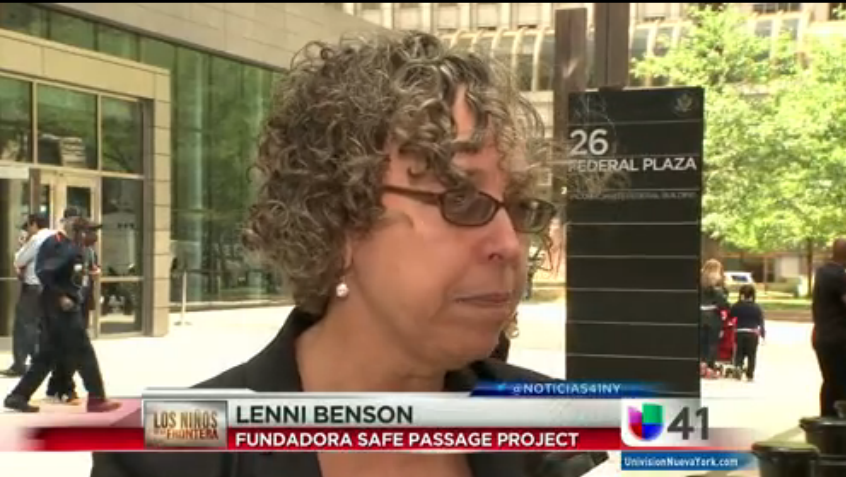 On August 14, 2014 NY immigration courts faced their first docket of immigrant children put under priority for Immigration proceedings. Dozens of children and their families appeared before an immigration judge in order to avoid deportation.
Mariela Salgado from Univision highlights the difficulty of immigrant children and their families, as they face sped up immigration proceedings in Immigrant Court.
The video highlights the work of the Safe Passage Project as an organization who helps to provide free legal services to these children. Safe Passage staff and volunteers work directly with these children, their parents and guardians to provide free legal assistance to children who cannot otherwise afford a private attorney for their case.
The Safe Passage Project thanks Univision for raising awareness of the importance of children attending their hearing date before the Immigration Judge regardless whether or not they have representation. Failure to do so could result in expedited deportation proceedings.
-Univision
http://mv.univision.com/video/495079/ninos-de-la-frontera-se?channelId=12041