Rich Leimsider, Executive Director
[email protected]
Rich Leimsider is the Executive Director of Safe Passage Project.  Safe Passage Project is a nonprofit organization that provides free lawyers to poor immigrant children in the NYC-area.  These children face deportation to often life-threatening situations, despite having a strong legal claim to stay in the United States.  Safe Passage Project currently supports 550+ children each year with 15 full-time staff and the help of 400+ pro bono attorneys.  Safe Passage Project is hosted at New York Law School, and supported by the City of New York, the Robin Hood Foundation, AmeriCorps, and many generous private donors.
Previously, Rich was an independent consultant, advising on issues of strategy, fundraising, board engagement, and program design to organizations ranging from NYC-based human service agencies to startup global social enterprises to philanthropic foundations.
As the Vice President of Fellowship Programs at Echoing Green from 2010 to 2015 he grew a team of two to a team of 10, raised $15 million in new funding, and designed, launched and managed new programs on Climate Change and Black Male Achievement. Earlier, at The Aspen Institute, Rich was the Founding Director of the Center for Business Education.  His path was shaped by early experiences as a social worker in Texas serving high-school dropouts and men on probation and parole, and as a New York City Urban Fellow where his responsibilities included oiling a drainpipe at a homeless shelter so that drug dealers could not climb up.  
Rich currently serves as a board member of the West African agricultural finance organization myAgro, and as an advisory board member of AshokaU and Arbor Brothers.  Rich was a co-author of two editions of The Sustainable MBA, the first-ever MBA guidebook from a socially responsible perspective and a co-author of the Aspen Principles for Long-Term Value Creation which offers guidance for corporations and institutional investors.  His most recent piece at the Harvard Business Review is "Five Bad Reasons to Start a For-Profit Social Enterprise."
Rich is a graduate of Stuyvesant High School and other NYC public schools, received his BA from Williams College, his MBA from Harvard Business School, and made it most of the way through an MSW at the University of Texas. He is trying to learn Spanish, but rapidly losing proficiency in French and fluency in Mandarin.
When he's not working with Safe Passage Project you can find him at a park in Brooklyn with his wife Hannah, a pediatrician, and their children Frank and Josie.
Gui Stampur, Deputy Executive Director & Co-Founder
[email protected]
Gui Stampur has extensive experience working with youth.  As an undergraduate at Columbia University, he established SportSupport, an organization that provided mentoring and psychological and emotional support for children through athletics. Upon graduation from Fordham Law School, Mr. Stampur worked at Make The Road and The Door, where he represented immigrant youth in Family and Immigration court, and before USCIS. Mr. Stampur was the 2010 recipient of the Archibald R. Murray Public Service award and the 2009 Ann Moynihan Public Interest Fellowship. He is also the proud coach of two Nationally ranked boys soccer teams.
As co-founder, Mr. Stampur has helped Safe Passage grow from a small and scrappy legal services organization serving a handful of immigrant children each year to an organization with an active case load of over 600. As Director of Legal Services, Mr. Stampur orchestrated the launch of the first Safe Passage satellite office in Long Island, Safe Passage in Schools, and Safe Passage Amigos. Mr. Stampur remembers fondly the very first day that he and Lenni walked across the street to the New York Immigration Court and accepted representation of the not-for-profit's first client.
When he is not working he is either playing soccer or playing with his son, Nico Hawk.
Desireé Hernández, Deputy Executive Director & Director of Legal Services
[email protected]
A 2008 graduate of New York Law School, Desireé C. Hernández is an experienced immigration attorney. Prior to joining the Safe Passage Project, she was an Associate Attorney at the Law Offices of Jan Allen Reiner, where she successfully represented clients in all aspects of immigration law with a particular emphasis on complex litigation before USCIS, the EOIR Immigration Court, the BIA and the U.S. Court, Eastern District of New York and a volunteer attorney for Safe Passage. During law school, Ms. Hernández founded and was the President of NYLS's Immigration Law Student Association (ILSA), and organized NYLS's Immigration Awareness Month in March 2007. As a law student, Ms. Hernández interned at Her Justice (formerly inMotion), the New York Association for New Americans, and Garganigo, Goldsmith and Weiss. She was the recipient of the Public Interest Service Certificate Award, the Abbey Fellow in Poverty Law and the Joseph Solomon Public Interest Fellow. Ms. Hernández has a B.A. in Business Administration and Marketing from the University of Puerto Rico. She is admitted to practice in New York and New Jersey. Ms. Hernandez is fluent in Spanish.
Rex Chen, Interim Supervising Attorney
[email protected]
Since September 2017, Rex has been the Interim Supervising Attorney, Long Island. Rex is nationally recognized for termination and suppression motions in immigration court to challenge government misconduct.  He co-authored a 2015 Vera Institute practice advisory about termination motions for children and has given presentations at conferences, seminars, and law schools across the country.  Before joining the Safe Passage Project in 2015, he worked at Legal Aid Society and Catholic Charities of Newark.  At Catholic Charities of Newark, he directed its immigration program and handled a wide range of immigration cases in immigration court, the BIA, and the Third Circuit, including a successful Third Circuit appeal in 2008 involving the intersection of a United Nations Convention and immigration law.  He runs a joint defense group about suppression motions and has been a Board member of the National Immigration Project for several years.  Before Catholic Charities, he practiced commercial litigation at a NYC law firm, clerked for the New Jersey Supreme Court, and graduated with honors from NYU Law School.  He has made a documentary video about an immigrant wrongly convicted of murder, studied poetry creative writing in college, speaks Spanish, and enjoys watching fútbol on television.
Stephanie Gibbs, Supervising Attorney
[email protected]
Stephanie Gibbs is a Supervising Attorney at Safe Passage Project. Stephanie works as a mentor to our legal fellows and a resource to our pro bono volunteers.
Stephanie represents clients directly before USCIS, Immigration Courts in NY and NJ, and the Board of Immigration Appeals. Stephanie has dedicated her career to immigration practice, including representation in removal defense, humanitarian claims such as asylum, family based visa petitions, and immigration counsel in criminal proceedings.
Stephanie is also the founder and managing attorney of Law Office of Stephanie Gibbs, LLC, an immigration law firm based in Jersey City, NJ. Stephanie earned her J.D. at New York Law School where she found her passion for serving the NYC immigrant community.
Stephanie earned B.A. at Colorado State University majoring in French and Political Science. In college, she studied abroad at the Université de Paris II – Sorbonne, and played competitively on CSU's Women's Ultimate Frisbee team.
Alexandra Rizio, Supervising Attorney & Co-Coordinator of the Unaccompanied Latin American Minors' Project
[email protected]
A 2012 graduate of Fordham LawSchool and a 2006 graduateof Columbia University, Alexandra Rizio has a long history of advocating for the rights of migrants. Most recently, she served as an Associate Immigration Attorney at the firm Masliah & Soloway. Previously, Ms. Rizio coordinated a pro bono program at Start Small Think Big, an economic empowerment non-profit located in the Hunts Point section of the Bronx. At Fordham Law, Ms. Rizio was a Stein Scholar in Public Interest and Ethics, a Crowley Scholar in International Human Rights, and a 2012 recipient of the Archibald R. Murray Public Service Award. During law school, Ms. Rizio served as the Ellenbogen Fellow at HerJustice (formerly inMotion), as a Revson Fellow in the Family Law and Domestic Violence Unit of South Brooklyn Legal Services, and as an asylum intern at the Hebrew Immigrant Aid Society. She was also a Leitner Fellow at MAP Foundation in Chiang Mai, Thailand; in that role, she researched labor violations and gender-based violence experienced by female Burmese migrant workers, and analyzed Thailand's compliance with the Convention on the Elimination of All Forms of Discrimination Against Women. Prior to law school, Alexandra worked for the UN's International Labor Organization in Bangkok, for the International Center for Transitional Justice in New York, and volunteered for the Refugee and Immigrant Fund in Queens.
Mich Gonzalez, Senior Attorney
[email protected]
A 2013 graduate of Benjamin N. Cardozo Law and a 2009 graduate of NYU, Mich P. Gonzalez is dedicated to fighting for immigrant and LGBT rights. Prior to joining Safe Passage Project, Mich was a Senior Attorney with the Children's Legal Program at Americans for Immigrant Justice. Previously she worked as a detention attorney with the American Friends Service Committee (AFSC) Immigrant Rights Program. At AFSC, Mich helped to launch the Friends' Representation Initiative of New Jersey (FRINJ), a public defender pilot project. During her time with the scrappy team of three, FRINJ represented nearly 400 detained immigrants. Before that Mich was the first Cardozo Immigration Justice Removal Defense Fellow. She completed her fellowship at Immigration Equality, where she testified before New York City Council against the use of solitary confinement and its disproportionate impact on transgender immigrants in detention.
Tania Cohen, Staff Attorney
[email protected]
Tania joined Safe Passage in the Spring of 2017 as a Staff Attorney. Tania received a J.D. from New York University School of Law in 2011 and a B.A. in Psychology from Yale University in 2006. During law school, Tania was an editor of the Journal of Legislation and Public Policy and a clinical student at the Brennan Center, where she researched the status of language access in federal court. After law school, she worked at Cleary Gottlieb Steen & Hamilton as a litigation associate and at Chaffetz Lindsey, where she primarily worked on international arbitration matters. Since graduating from law school, Tania has worked as a pro bono attorney on immigration matters, including as a volunteer attorney with Safe Passage. She is also a volunteer with CUNY Citizenship NOW!, where she provides citizenship application assistance.  Tania is excited to be a part of the Safe Passage team!
Samantha Norris, Supervising Social Worker
[email protected]
Samantha joined the Safe Passage Project in the spring of 2015. Prior to joining Safe Passage, she was a social worker at South Bronx United, where she provided counseling and advocacy to youth and families and also coached a competitive high school girls' soccer team. Before moving to NYC, Samantha served two years in the Peace Corps as a Youth Development Volunteer in the mountains of the Dominican Republic, where she worked with at-risk children, youth, and families in collaboration with a local nonprofit organization. Her passions include immigrant rights, youth development, gender empowerment, and soccer. Born and raised in Chicago, Samantha received her B.S. in Psychology from the University of Illinois at Urbana-Champaign and her M.A. in Social Service Administration from the University of Chicago. She is currently working towards a certificate in immigration law from the CUNY School of Professional Studies and is a licensed master social worker (LMSW) in New York State.
Cristina Trinidad, Justice AmeriCorps Paralegal Fellow
[email protected]
Cristina is originally from Puebla, Mexico. She is a first generation college graduate from CUNY John Jay College of Criminal Justice, where she earned a degree in Liberal Arts and Political Science, and a minor in Latin American Studies. Cristina is the co-founder of Mexican-American Youth Advising Students (MAYAS), where she promoted the importance of higher education among the Mexican community through leadership development activities, college-related activities, mentoring programs, and projects that emphasized civic commitment and education. Cristina has also been a volunteer with CUNY Citizenship NOW! Call-In, where she provided information to participants about their eligibility for legal benefits. Prior to joining Safe Passage Project she was a hair salon owner in Brooklyn, New York. She served as a ULAMP (Unaccompanied Latin American Minors Project) intern, which led to her Justice AmeriCorps Paralegal Fellowship. Cristina is beyond excited to be part of an amazing team!
Elizabeth Rivera, Justice Americorps Paralegal Fellow
[email protected]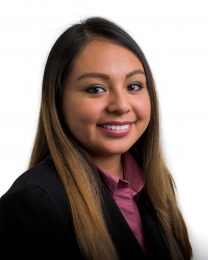 Elizabeth Rivera graduated from John Jay College in May 2015. She holds a Bachelor of Arts in Law and Society.  She is proud to had been a part of the 2nd cohort of the CUNY Service Corps 2014-2015. As a CUNY Service Corps member she interned for CUNY Citizenship NOW! at City Council Julissa Ferreras's Office and at the City College Immigration Center. She was also part of of the CUNY Citizenship NOW! Volunteer Corps, where she provided citizenship application assistance and was part of the CUNY/Daily News Citizenship NOW! Call-in where information and referrals to immigration matters was provided. Prior to joining Safe Passage Project as a Justice Americorps Paralegal, she was a part-time Legal Assistant for the Law Office of Karla P. Rosero, PLLC and a Special Projects Coordinator for Galapagos Center for New Americans. Elizabeth aspires to become an immigration attorney. She has an interest in advocating for immigrant rights and social justice. She is excited to join the Safe Passage Project team! 
Lauren Blodgett, Equal Justice Works Fellow
[email protected]
Lauren is joining the Safe Passage team as an Equal JusticeWorks Fellow, sponsored by BNY Mellon and Paul, Weiss. Lauren's fellowship project focuses on providing direct representation and community outreach to migrant children fleeing gender-based violence. Lauren recently graduated from Harvard Law School, where she served on the board of the Harvard Immigration Project and the Harvard African Law Association. During law school, Lauren worked in Morocco, Thailand, Jordan, Tanzania and Cambodia on various human rights issues, with a particular focus on refugee rights and children's rights. Before law school, Lauren spent a year as a Fulbright scholar in Innsbruck, Austria, and worked at a refugee center in Cape Town, South Africa. Lauren graduated from Boston College in 2011 with a double major in Political Science and German. 
Tim Greenberg, Justice AmeriCorps Legal Fellow
[email protected]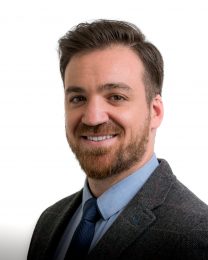 Tim Greenberg is a Justice AmeriCorps Legal Fellow at the Safe Passage Project. Prior to joining the Safe Passage Project as a Justice AmeriCorps Legal Fellow, Tim worked at Non-Violence International, Human Rights First, The New York State Division of Human Rights, and the Asociación por los Derechos Civiles. Additionally, Tim conducted a judicial internship at the New York Supreme Court and served as an intern here at the Safe Passage Project while he was in law school.
Tim received a J.D. at New York Law School. At New York Law School Tim served as Staff Editor of New York Law School's Law Review, as Editor of New York Law School's Global Human Rights Bulletin, and was a member of the Immigration Law Students Association. Tim also conducted a clinical internship at New York Law School's Immigration Law and Litigation Clinic and served as a research assistant within New York Law School's Immigration Law Department.
Alexander Holtzman, Immigrant Justice Corps Fellow
[email protected]
Alex Holtzman received a J.D. from The Ohio State University Michael E. Moritz College of Law and an M.A. in Public Policy from the John Glenn School of Public Policy. Alex's interest in immigration stems from his mother's emigration from Serbia, and his time living abroad in Ecuador. His immigration law experience began at Farmworker Legal Services of Michigan, where Alex visited over a hundred migrant camps to document housing, health, and civil rights violations. He then worked for three years as a senior community organizer in Columbus, Ohio. Alex's immigration and civil rights experience includes his work with the Columbus NAACP, USCIS in the Office of the Chief Counsel, New York Lawyers for the Public Interest, and the publication of several law review articles on immigration reform.
Jazmin Chavez, Immigrant Justice Corps Fellow
[email protected]
Jazmin Chavez received her J.D. from American University Washington College of Law. She is joining Safe Passage Project as an Immigrant Justice Corps Fellow.
Jazmin's desire to be an immigration attorney stems from her childhood. Seeing her parents face significant obstacles in navigating the complex immigration process when they arrived in the U.S. from Peru inspired her to become an advocate for low-income immigrants. To prepare for her work, she sought internship experiences at the East Bay Sanctuary Covenant, the ABA Commission on Immigration, and The Legal Aid Society. She also participated in the Women and the Law Clinic at American University.
"I have been passionate about immigrant law and becoming an advocate for immigrants' rights from a young age," says Jazmin. "When I was 11 years old, my parents decided to leave our home country of Peru in pursuit of safety and more abundant opportunities in the United States. My experiences taught me firsthand that immigrant matters are long, complex, and frustrating — and that this is further compounded when one lacks money, language skills, and adequate legal representation. My family was fortunate to have excellent legal assistance, and without it, we would likely be undocumented."
In starting her fellowship, Jazmin is most looking forward to working with immigrant youth. "I believe that my personal experience as a child immigrant from Peru to the U.S. helps me connect with children and communicate effectively with them."
Jennifer Katzman, Immigrant Justice Corps Fellow
[email protected]
Jennifer received her J.D. from the City University of New York (CUNY) School of Law. During law school she participated in the Family Law Practice Clinic, CUNY Law Review, the Courtroom Advocates Project, and the International Refugee Assistance Project. She interned with the Florence Immigrant and Refugee Rights Project in Arizona, The Door, and the Legal Aid Society in the New York Immigrant and Family Unity Project. Before law school she worked for four years assisting with family law and immigration cases for survivors of domestic violence. Jennifer feels grateful to be able to support the important work of Safe Passage Project.
James Steijger-Puretz, Senior Operations Associate
[email protected]
James contracted with Safe Passage Project as executive assistant before joining the team full-time. He currently provides operational, financial, hr and development assistance to the Executive Director. He graduated from Utrecht University and the University of California, Berkeley with a major in social and political philosophy and a minor in human rights, inequality and poverty.
Before immigrating to the United States, James taught social and political philosophy to freshmen and sophomore students at Utrecht University. In the Netherlands, he worked with and advocated for marginalized refugees from West Africa, primarily from Eritrea, Somalia and South-Sudan. He co-produced a documentary on rejected asylees in the Netherlands and their continuous struggle to pursue a safe and dignified life. James is committed to serving those less privileged, and is proud to be a part of Safe Passage Project.
Marilyn E. Alvarado, Paralegal
[email protected]
Marilyn E. Alvarado is the daughter of a Salvadoran mother and a Honduran father. She is a first generation college graduate from CUNY John Jay College of Criminal Justice. She has earned a degree in Forensic Psychology and an honors minor in Latin American studies and Human Services. During her time in college, she became a recipient of the Pinkerton Fellowship and worked with court-involved youth throughout New York City. In her senior year, she was selected for the Prison-to-College Pipeline Program that allowed her to take courses alongside incarcerated students providing her with an insight on the U.S. criminal justice system and education.
Her work with Safe Passage Project began as a U-LAMPER (Unaccompanied Latin American Minors Project), which led to her current position as a paralegal. In December 2016, she traveled 80 miles southwest of San Antonio to the small town of Dilley, Texas, to volunteer at the South Texas Residential Facility; a detention center that houses immigrant mothers and children. There she and other colleagues provided legal assistance and bore witness to the stories of Central American women and children who were victims of intimate partner violence, child abuse, extreme poverty, and state neglect, in their home countries. In May 2017, she was accepted as a Humanity in Action Fellow and spent time in Poland and Germany to develop her understanding of human rights outside of the United States. She is currently a Beyond the Bars Fellow with the Center for Justice at Columbia University. There she explores and deepens her understanding of the intersections and effects of mass incarceration by collaborating with activists, scholars, and academics to develop the annual Beyond the Bars Conference. Her experiences while working with both the immigration and justice system have inspired her to pursue law school.
Loretta Lopez, Case Manager
[email protected]
Loretta is originally from Guadalajara, Mexico, and has worked with communities and children in her home country, Vietnam, and the United States. She has taught children English, Spanish, and Creative Writing, and also advocated for youth facing adversity as a Bilingual Case Manager at Big Brothers Big Sisters of Central Texas. She graduated from Bard College in 2013 with a B.A in the Written Arts.