Pam Foster, Esq. – Board Chair 
Pam Foster is a not-for-profit operations leader with more than 15 years of progressively responsible strategic and operations management experience.  She is currently Managing Director for Program Operations and Associate General Counsel at The Rockefeller Foundation in New York City, where she has worked since 2003, previously serving as Managing Director for Grants Management.  She has overseen the restructuring and streamlining of the grant management process, as well as producing and managing programmatic budgets, forecasts, budget monitoring, financial projections, cash flow management and more.  She possesses well over a decade of experience in organizational management and restructuring, as well as in grant review and administration. From 2000-2003 she was an Associate in the firm of Cleary, Gottlieb, Steen & Hamilton. She received her Bachelor's Degree from Trinity College in 1993 with honors, and her Juris Doctor from New York Law School in 2000, where she graduated summa cum laude from the evening division, which she attended while working full-time at The Rockefeller Foundation.   She is a frequent presenter on philanthropic operations, and serves on a number of boards and committees in this area, including the finance committee of Philanthropy New York and the advisory board of NGOsource.  She also sits on the Board of Directors of the New York Law School Alumni Association.
Lenni Benson – Creator, Founder and Senior Advisor, Policy and Research 
Professor Lenni Benson is a nationally recognized expert in the fields of immigration law and political asylum.  Before joining the New York Law School faculty in the early 1990s, Professor Benson represented numerous corporations and individuals as partner at the international firm, Bryan Cave, LLP.
Professor Benson has won widespread recognition and numerous awards; in 1999, the American Immigration Lawyers Association named her Outstanding Professor in Immigration Law based on her contributions to the professional and scholarly development of the field and her role as a mentor of students and young attorneys. She was honored in 2008, along with other members of the Safe Passage Project, and received the State Bar President's Award for Pro Bono Law School Project. She recently co-authored the first interactive immigration law textbook, and has authored numerous oft-cited articles, as well as many training videos and other visual materials.
From 2011-2012 Professor Benson was a consultant to the Administrative Conference of the United States, and prepared an extensive analysis of and recommendations for improvements to the system of immigration removal and adjudication. She is an active participant in immigrant rights projects coordinated by the National Lawyers Guild (NLG) and the American Civil Liberties Union (ACLU), serves on the board of the Center for Human Rights and Constitutional Law Foundation, and is a trustee emeritus for the American Immigration Law Foundation. She has also served as Chair of the Immigration Committee of the Administrative Law Section of the American Bar Association and as Chair of the Immigration Section of the American Association of Law Schools.
Hon. Sam Coppersmith – Board Secretary
Sam Coppersmith is a partner and co-founder of the firm Coppersmith Brockelman PLC in Phoenix, Arizona, where he provides legal expertise in the fields of business organization, corporate governance, exempt organizations, contract negotiation, land use, and business planning. Mr. Coppersmith also is a former Member of the U.S. House of Representatives, representing the First District of Arizona in the 103rd Congress, and served as chair of the Arizona Democratic Party from 1995 to 1997 and led the Arizona delegation to the Democratic National Convention in 1996.  Mr. Coppersmith also served as a board member and chair of Planned Parenthood of Arizona, and as a member and chair of the City of Phoenix Board of Adjustment.  In 2005, he received the For Love of Justice Award from the Arizona Foundation for Legal Services for his volunteer work with numerous non-profit agencies, and has served as an international election monitor in Egypt, Ukraine, the Republic of Georgia, and Albania.
Susan Henner, Esq. – Vice President, Mentor Attorney and Adjunct Professor
Ms. Susan Henner practices exclusively within the field of immigration law. She is experienced in handling all types of immigration cases: from business-related immigration matters and visa petitions to deportation cases. Susan has secured temporary visas, permanent residence and citizenship for thousands of clients. Current and past clients include: Fortune 500 companies, large accounting firms, major advertising agencies, film production companies, start-up companies and individual persons in need of professional and efficient immigration legal services. Ms. Henner has also saved hundreds of clients from deportation. She represents individuals in removal proceedings who are seeking relief from removal in the form of Political Asylum, Withholding of Removal, Cancellation of Removal and other forms of relief. She is also experienced in handling family-based immigration cases as well as criminal immigration matters. She works frequently within the field to assist employers and agents to obtain Artist, Athletic and Entertainment Visas for their clients, to help Special Immigrant Juveniles, and those facing criminal immigration charges.
Susan is the current co-chair of The Westchester County Bar Association's Committee on Immigration and Nationality Law. In 2004, Susan was awarded the Business Counsel of Westchester's Award "Rising Stars: Forty-Under-Forty" given to outstanding professionals under the age of forty in the Westchester County area. In November 2011, she was listed in Arrive Magazine as one of the "Top Northeast Attorneys: Best and the Brightest."
Andrew Amer – Director 
Andrew Amer is Special Litigation Counsel in the Litigation Bureau of the New York State Attorney General's Office, having recently transitioned into public service after a 30-year career as a litigator at Simpson Thacher & Bartlett LLP. Mr. Amer's current position involves defending the State and its various agencies in complex litigation often involving constitutional challenges to legislation and agency determinations. In private practice, he focused on the areas of insurance, reinsurance, bankruptcy, products liability and law firm defense, and he has extensive trial and appellate experience in state and federal courts throughout the United States. Over the course of his career, he has also maintained an active pro bono docket, representing clients in connection with immigration proceedings, habeas petitions, human rights violations and criminal appeals. Mr. Amer is recognized by Chambers USA and Benchmark Litigation as a leading lawyer nationwide in the area of insurance.
Brenda Cooke – Director
Ms. Cooke is currently serving as Deputy General Counsel for New York City Department of Correction, where she represents the Department of Correction in legal activity concerning significant policy or financial consequences. In addition to responsibility for the management of approximately 60 members of the Department's Legal Division, she litigates complex cases, drafts legislation and policy statements on behalf of the Department of Correction, and provides legal advice on legal strategy matters. She served as a Law Clerk for the Honorable Robert C. Chambers from 2002-2003 in the U.S. District Court SDWV. From 2003-2011, she was a Senior Associate in the firm of Fried, Frank, Harris, Shriver & Jacobson LLP. Ms. Cooke worked for the New York City Law Department as Assistant Corporation Counsel from 2011-2012 and Senior Counsel from 2012-2015. She received her Bachelor's degree from the University of Portland in 1999 with honors, and her Juris Doctor from New York Law School in 2002, where she graduated summa cum laude. She is admitted to practice in the State of New York, U.S. District Courts for the Southern and Eastern Districts of the Second Circuit. Ms. Cooke has been serving as treasurer for 451 Clinton Owners Corp since 2006, and served as Board Chair for McBurney YMCA from 2008-2015. In December 2013, Ms. Cooke was awarded the Division Chief Award by the New York City Law Department, and in June 2014, she was awarded the Municipal Affairs Award from the New York City Bar Association.
Raymond Y. Lin, Esq. – Director
Raymond Y. Lin is a Partner at Latham & Watkins LLP. Mr. Lin's work centers around the representation of private equity firms in mergers and acquisitions as well as in capital market transactions. Mr. Lin was a part of Latham & Watkin's pro bono work for Not For Sale, a non-profit organization that works to protect people from human trafficking. He currently serves on the Board of Visitors of Columbia Law and is a Director of the Appleseed Foundation.
Sam Newbold, Esq. – Director

Samuel Newbold is a Senior Associate Attorney at Barst Mukumal & Kleiner LLP, and works mainly on employment, family, and investment-based immigration matters. Mr. Newbold also has extensive experience representing clients in removal proceedings. Mr. Newbold has been involved in several non-profit organizations internationally in both volunteer and administrative capacities.  He is an active member of the American Immigration Lawyers Association and regularly takes on Safe Passage pro bono cases.
Federico Reyes – Director
Federico Reyes is the Corporate Controller for Heineken USA. His previous experience includes roles in financial planning & analysis, investor relations, corporate finance, and investment banking at BBVA Bancomer and Bear, Stearns. Mr. Reyes holds an MBA from INSEAD.
Jennifer Sample – Director

 Jennifer Sample is the Founder and president of Trouvé Technologies, LLP, an innovative start-up company currently in prototype phase of production of a GPS wearable designed to track persons considered at risk of wandering and elopement. Jennifer has over 15 years of experience in editorial, marketing, publishing, and fine arts sales. She served as Managing Editor for both Condé Nast, and Blender Magazine. She was also Director of Advertising at PAPER magazine for 4 years, where she was responsible for managing and generating revenue for the 25-year-old politics, fashion, art and culture magazine.  Jennifer has also worked in Business Management with Condé Nast, Laird and Partners, LLC, and Gruner & Jahr Publishing.
Careen Shannon, Esq. – Director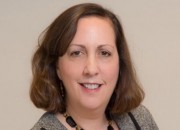 Careen Shannon is a Partner at Fragomen Worldwide, the world's largest immigration law firm, where she also serves as the firm's global Director of Communications. A frequent speaker and writer, Careen has spoken before numerous bar associations, professional organizations and human resources groups, and has written countless articles on immigration law topics for a variety of legal, human resources and mainstream publications. She has also written a number of scholarly articles published in U.S. law reviews. She is the co-author, with Austin T. Fragomen, Jr. and Daniel Montalvo, of a series of legal handbooks and treatises published by Thomson Reuters/West and the Practising Law Institute. For more than a decade (2004-2015), Careen was an Adjunct Professor of Law at Yeshiva University's Benjamin N. Cardozo School of Law, where she served as Director of the Immigration Law Field Clinic from 2011-2015. Careen plays a key role in Fragomen's pro bono practice, and since 2014 has led the U.S. firm's nationwide effort to provide pro bono legal services to unaccompanied minors and to detained immigrant women and children from Central America. She is a member of the Association of Pro Bono Counsel and the National Association of Pro Bono Professionals.
Rich Leimsider – Executive Director